Are you dreaming of a romantic getaway that combines adventure, natural beauty, and enchanting destinations? Look no further than Australia, a diverse country that offers an abundance of breathtaking experiences for honeymooners. Whether you're exploring the vibrant cityscape of Sydney, diving into the captivating wonders of the Great Barrier Reef, or embarking on a scenic road trip along the stunning Gold Coast, Australia provides the perfect backdrop for an unforgettable honeymoon. In this article, we'll guide you through the best Australia honeymoon packages, designed to ensure that your entire trip is a perfect honeymoon, filled with cherished memories of your time in this diverse and captivating country. So, get ready to embark on your Australian honeymoon and create moments that will last a lifetime.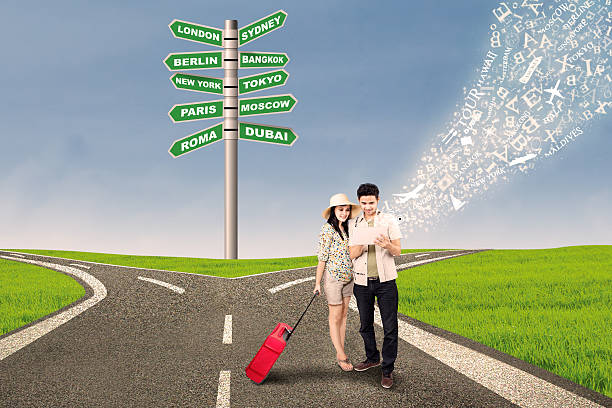 Exploring Romantic Destinations
As you embark on your Australia honeymoon, begin your adventure in the enchanting city of Sydney. Discover the iconic Sydney Harbour, where the majestic Harbour Bridge and the stunning Sydney Opera House take center stage. Take leisurely strolls along the gorgeous beaches, hand in hand with your loved one, while soaking in the serene atmosphere.
Diving into the azure waters of the Great Barrier Reef, you'll enter a world of underwater enchantment. Snorkel or scuba dive amidst vibrant coral reefs, encountering unique marine creatures that will leave you awestruck. Escape to secluded beaches and indulge in private cruises, cherishing intimate moments in this pristine wilderness.
Captivating Honeymoon Experiences
Venture into the majestic Blue Mountains, where lush forests and cascading waterfalls create a romantic backdrop. Lose yourselves in the tranquility of nature as you explore hidden trails and soak in breathtaking vistas. Retreat to cozy accommodations nestled amidst the mountains, enjoying the perfect blend of comfort and seclusion.
For a tropical paradise experience, head to Hamilton Island. Immerse yourselves in the golden sunsets and crystal-clear waters, lounging on pristine beaches hand in hand. Pamper your senses with rejuvenating spa treatments and candlelit dinners, creating memories that will last a lifetime.
Nestled between the Great Barrier Reef and the Daintree Rainforest, Port Douglas offers a gateway to both natural wonders. Dive into the vibrant underwater world through scuba diving adventures or embark on rainforest explorations and encounter unique wildlife. Discover the harmony of these contrasting landscapes, making your honeymoon a truly extraordinary experience.
Unforgettable Moments in Western Australia
In Western Australia, discover the enchanting Margaret River region, where vineyards and rolling hills create a romantic atmosphere. Savor exquisite wines in the picturesque Barossa Valley or explore the stunning landscapes and wineries of the Yarra Valley, treating yourselves to unforgettable moments.
Journey to the heart of the Outback and marvel at Ayers Rock, also known as Uluru. Witness the magic of this sacred site as the sun sets, painting the rock with mesmerizing colors. Stargaze at night, surrounded by the vastness of the desert, and embrace the spiritual atmosphere that surrounds this unique destination.
Planning the Perfect Australia Honeymoon
When planning your Australia honeymoon, choosing the right package is essential. Consider your budget, desired duration, and preferred activities. Seek the expertise of Australia honeymoon specialists who can provide personalized itineraries and guidance to make your trip truly exceptional.
Extend your romantic journey by exploring additional experiences, such as cruising along the Great Ocean Road or venturing to nearby New Zealand, adding even more beauty and adventure to your honeymoon.
Conclusion
Australia presents a perfect blend of romantic places, diverse landscapes, and unique wildlife, making it an idyllic destination for honeymooners. With its stunning cities, captivating coastal regions, and awe-inspiring natural wonders, Australia offers a wealth of unforgettable experiences for couples seeking a dream honeymoon. Start planning your perfect Australia honeymoon package today and embark on a journey of love and adventure in this mesmerizing country.